Articles and Information about Children and Babies on Methamphetamine
---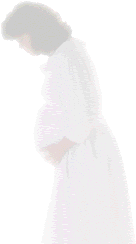 The following is a list of methamphetamine articles found on the Internet concerning newborns and children addicted to meth at birth or being exposed to meth in the household environment.
Meth use in pregnancy endangers mom and baby
July 29, 2010 New research shows that babies born to methamphetamine-using moms face much higher risks of serious complications, compared to babies not exposed in the womb to this illegal street drug.
Meth use in pregnancy endangers mom and baby
New research shows that babies born to methamphetamine-using moms face much higher risks of serious complications, compared to babies not exposed in the womb to this illegal street drug.
Moms who use meth harm babies' brains
Moms who use methamphetamine while pregnant may permanently damage the brains of their developing babies. And the damage from meth looks worse than damage done by women who drink alcohol heavily during pregnancy.
Abstract of Journal of Neuroscience : http://www.ncbi.nlm.nih.gov/pubmed/20237258
Impact of methamphetamine use during pregnancy on child
International studies suggest that children exposed to methamphetamine in the womb are likely to suffer adverse developmental effects – either because of the drug, or the environment in which they are subsequently raised.
Methamphetamine Use Restricts Fetal Growth, Study Finds
Results from the first large-scale, prospective study of prenatal methamphetamine use show that newborns exposed to the drug are more than three times as likely to be born underweight. Appearing in Pediatrics, the findings . . .
Drugs Of Abuse Present In 40 Percent Of Newborns
Urine was collected from the infants and tested for the presence of cocaine, opiates, amphetamines, phencyclidine, barbiturates, benzodiazepines, cannabinoids and propoxyphene.
http://www.aphroditewomenshealth.com/news/20020516234829_health_news.shtml
Prenatal exposure to methamphetamine restricts infant growth
To determine fetal growth and the incidence of withdrawal symptoms in term infants exposed to methamphetamine in utero, we retrospectively identified neonates whose mothers used methamphetamine during pregnancy and matched them to unexposed newborns.
http://www.obgyn.net/newsheadlines/womens_health-Drug_Abuse-20030410-27.asp
Meth affects newborn development
In the first 60 seconds of life, Dr. Rizwan Shah said, a newborn has to learn six new functions with perfection including breathing, keeping a heartbeat, regulating sleep and learning how to eat.
NEW MOTHER FACT SHEET: Methamphetamine Use During Pregnancy
North Dakota Department of Health PDF file
What are the effects of methamphetamine on babies during pregnancy and after birth?
Prenatal Drug Exposure and Drug-Abusing Environments
Posted on web site National Institute on Drug Abuse, September 2001
http://www.nida.nih.gov/about/organization/ICAW/prenatal/Prenatalfindings901.html
Meth-exposed babies studied
Chris Derauf, a pediatrician at Kapiolani Medical Center for Women & Children, conducted a study in 1999 to find out how many babies in Hawai'i were born with crystal methamphetamine in their systems.
http://the.honoluluadvertiser.com/article/2003/Sep/16/ln/ln12a.html
Child Protection Protocol for Children Found in Meth Lab Sites
Olmsted County, Minnesota and Mayo Medical Center
http://www.health.state.mn.us/divs/eh/meth/
Meth Infants Called the New 'Crack Babies'
DES MOINES, Iowa (APBnews.com) -- With an increasing number of methamphetamine-addicted babies in area hospitals, an Iowa doctor is concentrating her clinic's efforts on treating babies suffering from prenatal exposure to the drug.
http://www.geocities.com/joanlippert/methinfants.html or http://www.health.state.mn.us/divs/eh/meth/sidechildren.html
Providing Development Focused Care For Drug-Exposed Infants
Treatment plans based upon systematic behavior observations of drug-exposed infants provide effective and developmentally appropriate intervention with successful outcome potential.
http://www.addictionrecov.org/paradigm/P_PR_SP00/cont_shah.htm
UH-Manoa gets share of meth study grant
The University of Hawai'i-Manoa has been awarded a federal grant worth as much as $1 million to study the effects of prenatal methamphetamine exposure on Island babies.
http://the.honoluluadvertiser.com/article/2001/Nov/08/ln/ln04a.html
Mother's Drug Use Increases Risks For Male Offspring
Chicago, IL - Exposure before birth to methamphetamine, an increasingly popular "club" drug, renders males, even as adults, much more susceptible to the drug's brain-damaging effects, reveals a study performed in mice by researchers at the University of Chicago.
http://www.uchospitals.edu/news/2001/20010713-meth.php
Children of Chemically Involved Parents: Special Risks
This chapter describes the health and development of children exposed prenatally to alcohol and/or other drugs. The neurodevelopmental consequences of such exposure, particularly in the long term, are not all known.
http://nccanch.acf.hhs.gov/pubs/usermanuals/subabuse/specrisk.cfm
Methamphetamines: A Guide for Parents and Other Caregivers
Prevention Materials, Studies, Articles, Reports, and National Organizations for Substance Abuse Prevention from the National Clearinghouse for Alcohol and Drug Information.
http://www.health.org/govpubs/ms704b/
Additional Resources:
S. Dixon and R. Bejar, "Echoencephalographic Findings in Neonates Associated with Maternal Cocaine and Methamphetamine Use: Incidence and Clinical Correlates," Journal of Pediatrics 5(November 1989):770.
---
See also:
Crystal Meth and Methamphetamine effects on Children
Children of meth addicts have higher staph infection rate